Halloween is just around the corner, and if you're planning to dress up for the occasion, don't forget about spook-tacular Halloween wristbands! Wristbands are a fun and easy way to add some flair to your costume, and they come in all sorts of styles to suit your spooky preferences. In this post, we'll take a look at five must-have styles of Halloween bracelets that will makes your costume stand out from the rest.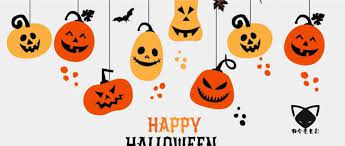 Don't worry, we've got you covered with our top 5 Spook-tacular Halloween Wristbands that will make your costume stand out!
It brings people together: Halloween is a holiday that brings people of all ages and backgrounds together. Whether you're attending a party, trick-or-treating with your family, or hanging out with friends, Halloween is a time to connect with the people you love.
Table of Contents
Glow in the Dark Bracelets:
What's better than a spooky costume? A spooky costume that glows in the dark! These wristbands come in a variety of colors, but the best part is their glow-in-the-dark feature. They're perfect for adding that extra level of fear to your costume, or just for adding some fun to the festivities. Plus, they're not just for costumes- you can wear them year-round for safety when you're walking or biking at night.
Personalized Name Wristbands:
Stand out even more with a personalized name wristband! These are a fun and unique way to make a statement. You can have them printed with your own name, or even a spooky phrase or saying that will enhance your costume even more. They're a great choice for group costumes too, since you can have each person's name or costume name printed on them.
Halloween Themed Silicone Wristbands:
For something simple yet effective, Halloween-themed silicone wristbands are a great choice. They come in a range of colors and designs to fit any costume or style. Not only are these wristbands budget-friendly, but they can also be used as a fun party favor for guests or an affordable way to commemorate your Halloween party.
Spiderweb Wristbands:
Last but not least, spiderweb bracelets are definitely a must-have for any costume. These bracelets feature spooky spiderweb designs that add an extra level of spookiness to your costume. They come in a range of colors, so you can pick the one that best matches your costume. It's an easy way to get into the Halloween spirit and can be worn on its own or paired with other accessories.
Halloween is a beloved holiday celebrated by people of all ages around the world. From spooky costumes to creepy decorations and delicious treats, there's something for everyone to enjoy.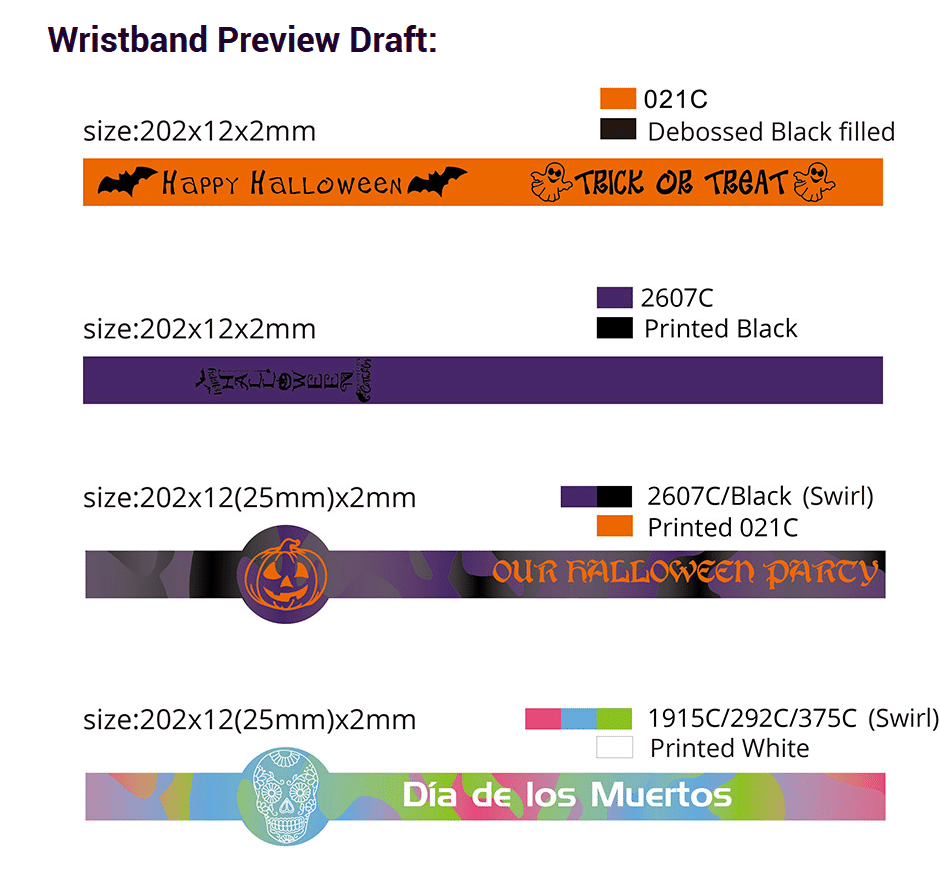 Trick or Treat Yourself: Halloween is the perfect time to indulge in all your favorite treats, whether that's candy, pumpkin spice lattes, or spooky cocktails.
Now that we've shared our top 5 Spook-tacular Halloween Bracelets, the question is: which one will you choose to complete your perfect Halloween costume? The possibilities are endless, so don't be afraid to mix and match to create a unique look that's all your own. Don't forget to take lots of pictures and share them on social media using the hashtag #HalloweenWristbands. Happy Halloween everyone!
What's your go-to accessory for your Halloween costume? Let us know in the comments below, and don't forget to share this post with your friends on social media!
Click here to customize your colorful wristband. https://www.topwristband.com
Reference Website:https://www.instyle.com/group-halloween-costumes-7972296