Table of Contents
Breast cancer is a disease that affects millions of people worldwide. It can be a challenging and overwhelming journey for those who are going through it, but it's essential to stay strong and fight. That's where breast cancer bracelets come in to play. These bracelets can serve as an empowering reminder of the courage, strength, and perseverance necessary to beat it.
The lack of knowledge is especially concerning given that most breast cancers are not detectable with a lump found through touch, Pariser said in a statement.

"We want people to feel empowered about their bodies and know what is normal for them," she said. "Many breast changes are the result of aging and childbirth; however, it can present in a number of ways.

"It is important that people feel safe to address these concerns in a timely way with their doctor," she said. "We have made great strides in detecting breast cancers in far earlier, more treatable stages."

https://edition.cnn.com/2023/10/02/health/health-pink-tax-for-women-hurts-their-health
Here are some reasons why it bracelets have the power to empower and support individuals fighting against breast cancer:
A Symbol of Strength: Breast cancer bracelet is a symbol of strength and courage. It serves as a daily reminder to keep pushing forward and never giving up.
A Support System: Its bracelets connect people going through similar experiences; they offer a sense of community and fosters a support system.
A Conversation Starter: Wearing a breast cancer bracelet opens up opportunities to talk to people about it. It creates awareness and spreads hope and positivity.
A Discount: Many breast cancer bracelets come with discounts or proceeds that go towards supporting it organizations. It creates an opportunity to donate and give back to the community.
A Positive Attitude: Breast cancer bracelets symbolize hope, positivity, and empowerment. It helps keep a positive attitude during trying times.
Breast cancer bracelets can come in different designs, colors, and styles. They can be customized to reflect a person's journey, personality, and even include an inspirational message or personal quote.
Many breast cancer survivors have used the power of these bracelets to empower themselves and others. Nancy G. Brinker, founder of Susan G. Komen Foundation, had her sister, Susan G. Komen struggle with it. She used the trademark pink ribbon symbol to create a movement that has raised more than $3 billion for research, education, advocacy, and support for people affected by it.
Breast cancer bracelets are more than just accessories. They serve as powerful tools for it survivors, fighters, and their loved ones.
As we honor Breast Cancer Awareness Month this October, let us support each other and spread hope through the power of it bracelets.
In conclusion, here is what it bracelets can do to empower and support people fighting against it:
Serve as a symbol of strength and courage
Create a sense of community
Increase awareness and foster conversations
Create opportunities to donate and give back to the community
Spreads hope, positivity, and empowerment
Some examples of it bracelets include steel bracelets, bangle bracelets, pink ribbon bracelets, and personalized bracelets. These bracelets may also come with a written message, charming symbols, and graphics, providing various design flexibility to the wearer.
Breast cancer is a frightening experience, but with the right resources and mindset, people can fight it. Its bracelets are just one of the many resources available for people to support each other and raise awareness while also empowering themselves. Wear your bracelet, and join the fight against it today!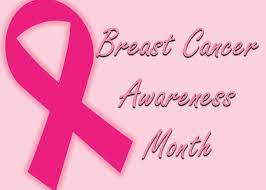 Do you have a breast cancer battle story that you would like to share? Are you currently fighting against it and looking for support? We encourage you to leave your comments, share your stories, and inspire others to stay strong in their fight against it.
Click here to customize your child's wristband. https://www.topwristband.com
Reference Website:https://thehill.com/policy/healthcare/4248000-breast-cancer-rates-are-rising-but-more-women-are-surviving-too/
https://translate.google.com.hk/?hl=zh-CN&sourceid=cnhp&sl=en&tl=zh-CN&text=A%20lump%20isn%E2%80%99t%20the%20only%20sign%20of%20breast%20cancer.%20Here%20are%205%20other%20clues%20&op=translate