Birthdays are a special occasion for most people. They are a time to reflect on the past year, set goals for the future, and most importantly, celebrate with loved ones. But what about adding a little magic to your special day? Whether you're planning a big bash or a smaller, intimate gathering, adding some joyful pins to your outfit can bring a touch of whimsy and fun to your celebration. In this post, we'll be sharing seven joyful pins to celebrate your birthday and make your day as special as possible.
Table of Contents
"Happy Birthday" Letter Pins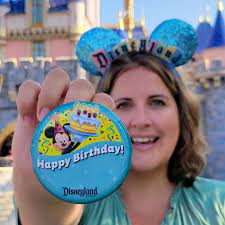 The first pin on our list is the "Happy Birthday" letter pin. This pin is perfect for anyone looking to add a touch of festivity to their birthday outfit. Whether you're having a big party or just celebrating with friends and family, this pin will sparkle and shine, making your day feel even more special. With its fun and playful design, the "Happy Birthday" letter pin is perfect for all ages, from kids to adults.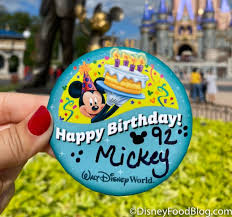 Birthday Cake Pin
No birthday celebration is complete without a cake, and with the birthday cake pin, you can carry a little slice of that sweet celebration with you throughout the day. The pin's colorful frosting and sprinkle details make it look just like a real birthday cake, and it's a great way to show off your love for all things sweet. Attach it to a shirt, purse, or hat and wear it with pride.
Age Number Pin
Another great pin to add to your birthday outfit is an age number pin. Whether you're turning 18 or 80, we have a feeling that you'll love showing off your milestone birthday with this stylish accessory. These pins come in a variety of designs, from glittery numbers to cute and playful themes. Plus, they're a great way to add a personal touch to your birthday outfit.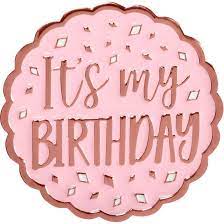 Balloon Pin
Balloons are a common sight at most birthday parties, and the balloon pin is the perfect accessory to add some extra festivity to your outfit. These pins come in a variety of shapes and sizes, from cute balloon animals to larger-than-life balloons with bright and bold colors. They're sure to make you feel like you're floating on cloud nine.
Cupcake Pin
Who doesn't love a good cupcake on their birthday? With the cupcake pin, you can show off your love for all things sweet and delicious. These pins feature realistic designs with frosting, sprinkles, and even little candles on top. They come in a range of colors and styles, so you're sure to find one that suits your taste.
Party Hat Pin
Get into the celebratory spirit with a fun and festive party hat pin. These pins feature colorful and playful designs that will make you feel like the life of the party. They're a great way to show off your fun-loving spirit and add some extra flair to your outfit.
"Birthday Queen/King" Pin
Last but not least is the "Birthday Queen/King" pin. This pin is perfect for those who want to feel like royalty on their special day. It's a great way to let everyone know that you're the star of the show and that it's your time to shine. These pins come in a range of designs and styles, from glittery and glamorous to cute and whimsical.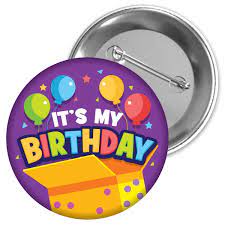 In conclusion, adding joyful pins to your birthday outfit can take your celebration to the next level. Whether you're looking for something fun and playful or bold and glamorous, there's a pin out there for everyone. So, go ahead, add some magic to your birthday celebration and share the joy with your loved ones.
Click here to customize your child's wristband. https://www.topwristband.com
Reference Website:https://www.baby-chick.com/birthday-fun-ideas-to-make-your-childs-birthday-extra-memorable/