An Introduction to Debossed Wristbands: How Engraved Silicone Bracelets can Boost Your Brand or Message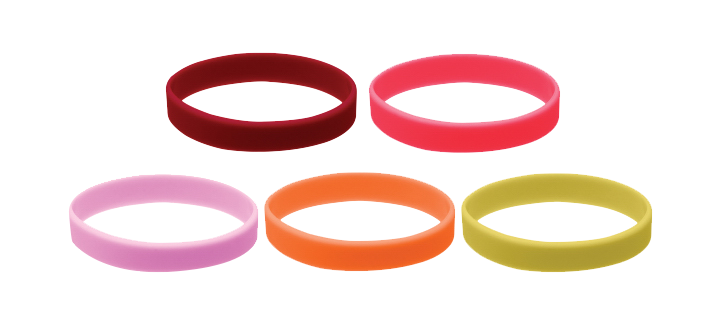 Are you searching for an innovative way to advertise your brand or message? Debossed wristbands might be just what you need. This blog post delves into everything you should know about debossed wristbands, including their design and advantages.
Debossed wristbands are silicone bracelets created by engraving a message, logo, or design inside the band. Such an engraving creates a raised and durable three-dimensional image or text that is highly visible. These wristbands are favored by businesses, organizations, and individuals searching for an effective way to promote their brands, messages, or causes.
Table of Contents
Here are some key points to understand about debossed wristbands:
Customizable Design: Looking to make a lasting impression with your wristbands? Look no further than debossed wristbands! With the ability to engrave virtually any text, image, or logo, they offer exceptional customizability. Because of this, businesses and organizations can create wristbands that are tailored to their brand or messaging, making them unique and memorable. The high level of personalization available with debossed wristbands makes them an excellent choice for those looking to create a personalized keepsake or promotional tool.
High-Quality Material: Wristbands are created using high-quality silicone that is durable and long-lasting. This means that your wristbands will maintain their design and quality over time, even with regular use.
Versatile Use: Silicone makes wristbands durable and long-lasting with a consistent design and quality even with regular usage. It ensures elements such as weather and wear and tear do not disrupt the wristbands' longevity or appearance. These bracelets remain an excellent investment for durability and consistency.
Affordable: For businesses and organizations looking to promote their cause or message at an affordable price, debossed wristbands are an excellent option. With their ability to be purchased in bulk, they become even more cost-effective, allowing you to spread your message far and wide while staying within your budget. These wristbands remain an affordable marketing item, perfect for events, charities, and more.
Boost Brand Awareness: Wristbands are an excellent tool for increasing brand awareness and reaching out to a vast audience. Whether utilized as promotional items handed out at events or sold to raise money for your organization, they help spread messages far and wide. These bands remain perfect for advertising, fundraisers, or reminding people of a cause-oriented event. Wristbands remain an ever-popular way of supporting your brand.
Debossed silicone wristbands provide an exceptional opportunity to increase brand awareness, promote a cause, or convey a message efficiently and affordably. Their flexibility, durability, and versatility make them perfect for spreading the word and captivating a broad audience. With their high degree of customization, they suit any business or organization's unique marketing demands. Overall, debossed wristbands remain a hassle-free, cost-effective way of promoting brands or campaigns successfully.
We trust this blog post has provided you with valuable insight into the debossed wristbands' immense potential. Should you have any comments or queries, please don't hesitate to drop them below. We would love to hear from you. Also, if you found this post informative, please consider liking and sharing it across your social media profiles. Your support can play a considerable role in spreading the word about these remarkable wristbands and their many benefits.
If you're looking to design and order your own custom debossed silicone wristbands, visit our website today. We offer high-quality wristbands at affordable prices, with fast turnaround times and exceptional customer service. Let us help you make your brand or cause stand out with our quality wristbands.
Click here to know more information. https://www.topwristband.com
Reference Website: https://hypebeast.com/2019/11/undercover-ucw9a01-uca4a01-accessories-bangles-release