Looking for a way to showcase your faith? These Christian bracelets are not only stunning, but a beautiful reminder of your spiritual devotion.Wear a reminder of the Lord's love every day. Our beautiful, stylish bracelets are available in a variety of faith-inspired designs that complement every fashion style.
Whether your style is sporty, classic, feminine, or a mix of all three, our Christian bracelets are sure to be a fast favorite. And because they're affordably priced, you can easily choose more than one. You'll love these god bracelets that serve as a daily reminder of God's love. Do you struggle to find ways to showcase your faith in your daily life? Maybe you're searching for an accessory that not only celebrates your devotion, but also serves as a reminder of your spiritual journey? Look no further than these beautiful Christian bracelets.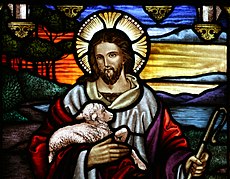 Christian
Christianity is a monotheistic religion that believes in Jesus Christ as the Son of God and Savior (Messiah). Originating in Palestine (Israel) in West Asia, it takes the Gospel preached by Jesus and excerpts of his deeds as the New Testament Bible, and combines the Jewish Bible (Tanakh) as the Old Testament Bible, integrating it into the Bible as its religious classic, in which the New Testament Bible is the guide for the life and behavior of believers, who are called Christians. A group of Christians is called a church or church of Christ.
Table of Contents
Here are a few reasons to consider adding a god bracelet to your jewelry collection: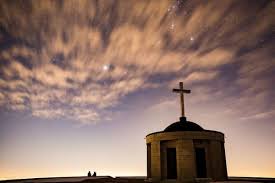 Beautiful Design: Our bible verse bracelets are crafted with care and feature stunning designs that celebrate different aspects of Christian faith. Whether you prefer a simple cross charm, an inscription that bears witness to your faith, or a bracelet with a Bible verse that resonates with you, there is a bracelet in our collection that will meet your needs.
A Prominent Reminder: Unlike other pieces of jewelry that can be easily overlooked, a Christian bracelet is a constant reminder of your faith and the values you hold dear. The presence of the bracelet on your wrist can serve as a reminder to stay true to your beliefs, no matter what challenges come your way.
It's a Conversation Starter: When you wear a Christian bracelet, you're subtly letting others know that you're a person of faith. This can often lead to conversations with others about their own faith journeys, and can provide opportunities to share the love and acceptance that is at the heart of Christianity.
Spreading Positivity and Love with christian bracelets – Perfect Gift Options
Our christian bracelets are not only an expression of faith, but also a way of spreading positivity and love wherever you go. Whether you're at work, school, or just running errands, these bracelets provide an opportunity to share your faith with others, and inspire them to seek out a deeper understanding of their own beliefs.
In addition, our christian bracelets aren't just beautiful, they also make for a wonderful gift. Whether you're surprising a loved one for a special occasion or just want to pass along a token of encouragement and hope, these bracelets are the perfect way to show someone you care.

In conclusion, christian bracelets are more than just stylish pieces of jewelry. These wearable symbols of faith have the power to inspire, spread positivity, and transform lives for the better. So, embrace your devotion with our beautiful bible verse wristbands, and let them be a constant reminder of the love and promises of Christianity.
So why wait? Embrace your devotion with one of our beautiful prayer bracelet today and spread love and positivity wherever you go.
Call to Action: Share your thoughts and experiences in the comments below, and don't forget to check out our collection of beautiful christian bracelets today.
Click here to know more information:https://www.topwristband.com/customize-printed-wristband-4.html
Reference Website:https://bethlehemhandicrafts.com/blogs/news/a-very-unique-collection-of-christian-bracelets https://www.mensallianceblog.com/blog/christianity-101