Table of Contents

Looking for a budget-friendly option to give your brand a boost? Look no further than these 10 jaw-dropping examples of Business Cards. that will make a lasting impression on potential clients and customers.
Are you a small business owner or entrepreneur looking to make a great first impression? One of the best places to start is with a stunning business card. However, if you're on a tight budget, finding the right design can be a challenge.
Thankfully, there are still plenty of options available to you that won't break the bank. Here are 10 budget-friendly business cards you can use to give your brand an impressive boost:
Classic Business Cards.:
If you're looking for a simple, yet professional design, classic business cards are the way to go. Minimalistic with a touch of elegance, these cards will give your brand the subtle edge it needs to stand out from the crowd.
Folded Business Cards:
Adding an extra fold to your business card gives you more space to showcase what your brand has to offer. They also act as mini-brochures, which are perfect for sharing more information about your business.
Die-cut Business Cards:
Want your business card to be as unique as your brand? Consider going for a die-cut design. These custom-shaped cards will help you make a lasting impression, staying top-of-mind long after your meeting or event has ended.
Square Business Cards:
As the name suggests, these cards are square instead of the traditional rectangle shape. As well as being visually unique, square business cards are also great conversation starters, allowing you to create a connection with potential clients right from the start.
Embossed Business Cards:
Embossed business cards have a raised, tactile design that makes them stand out in a sea of flat cards. Not only do they feel great in your hand, but they also ooze sophistication and luxury.
Rounded Business Cards:
Rounded business cards are a subtle, yet impactful way to differentiate yourself from the competition. Their soft curves and edges make them easy on the eye and give your brand an approachable and welcoming feel.
Spot UV Business Cards:
Spot UV adds a gloss varnish to certain parts of your business card, creating a high-contrast design that's perfect for showcasing your brand logo or making your contact details stand out. This adds a touch of glamour to your marketing materials and ensures your brand gets noticed.
Transparent Business Cards.:
Transparent business cards are eye-catching and modern, giving your brand a high-tech feel. They're also incredibly versatile, meaning you can use them in a wide range of industries.
Folded Hang Tags:
Folded hang tags are a unique take on the traditional business card. By combining a tag with a business card, you get the best of both worlds, allowing you to showcase your brand in a unique and intriguing way.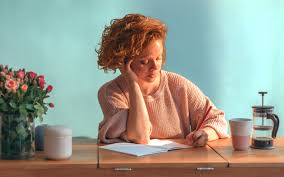 In conclusion, you don't need to spend a fortune on your business cards to make a lasting impression. By choosing the right design, you can give your brand an added edge, keeping you top of mind with potential clients and customers. Don't be afraid to get creative with your design and make your business card stand out from the rest. Remember, a great business card can be the key to securing new clients and customers, so invest in making it a great one.
What is the business card that you found the most innovative? Share your thoughts in the comments and let our community know!
The following is a brief introduction of our company, please click for details: https://www.topwristband.com/about-wristbands.html
Reference Website:https://www.mvtimes.com/2023/09/28/help-save-public-education-teacher-business-cards/