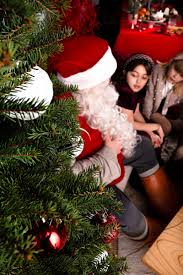 Table of Contents
Crystal Christmas Charm Bracelet
Crystal Christmas Charm Bracelet is the perfect accessory to make you shine during the season. The breathtaking and shimmering design of the bracelet adds a bold statement of sophistication to your holiday outfit. This wristband is made of the finest and most exquisite crystals to provide you with the perfect sparkle. Its design features a Christmas tree with silver and green crystals, a wreath with red crystals, and gift box charms with delightful blue crystal bows. The bracelet is adjustable and can be easily adjusted according to your wrist size.
Red-and-Green Colored Crystal Wristband
The Red-and-Green Colored Crystal Bracelet is sure to enhance your festive outfit this Christmas with its bold and vibrant colors exuding the holiday spirit. The wristband features gorgeous green and red-colored crystals that sparkle and shine. The unique and fascinating design of the bracelet is perfect for a sophisticated look like an evening dinner, a family gathering, or wearing it on Christmas day with your favorite party outfit. The adjustable design makes it easy to fit any wrist size, making it the perfect bracelet for you.
Personalized Christmas Joy Charm Wristband
This Personalized Christmas Joy Charm wristband is perfect for those who love everything about Christmas. The bracelet features a mix of different festive charms, including a reindeer, snowman, Christmas tree, and a jolly Santa charm. You can have your bracelet personalized with a special message, making it a thoughtful personalized gift for someone special on your Christmas list. The dainty bracelet is adjustable and can be adjusted to any size of your wrist. Wear it alone or stack it up with your other wristbands to create a festive and unique look.
Christmas Bell Charm Wristband
The Christmas Bell Charm wristband is perfect for those who are looking for something understated yet still captures the spirit of the season. The simplicity of the design of this wristband is due to the way that it features a bell charm and a small card. The bell charm is intricately designed with a beautiful mellow tone effect and festive red ribbon. The small holiday card features a message of hope, love, and joy, which adds a meaningful touch to the gift. The bracelet design is adjustable and can be easily adjusted to fit any wrist size.
Jingle Bell Bracelet
This jingle bell wristband is sure to bring the festive spirit to your holidays. The combination of dangling jingle bells and charming colors makes it the perfect accessory to any outfit you choose to wear during the holidays. The tinkling sound of bells will remind you of the beautiful holiday season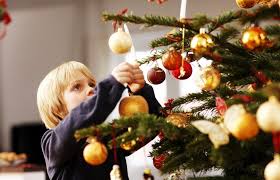 In conclusion, Christmas wristbands are a beautiful way to add a touch of extra sparkle and joy to your festive season. Whether you prefer something simple and understated or bold and flashy, the right wristband can help elevate your Christmas outfit to the next level. Don't be afraid to mix and match before settling on your preferred wristband. With a bit of creativity and inspiration, your wristband can be an expression of your personality, matching your style and festive spirit.
Which of these four wristbands do you prefer? Share your thoughts in the comments below, and don't forget to share this article with your friends and family.
Click here to customize your wristband. https://www.topwristband.com
Reference Website:https://www.bonappetit.com/gallery/christmas-eve-dinner-ideas