Discover the Top Benefits and Customization Options of Wristbands for Events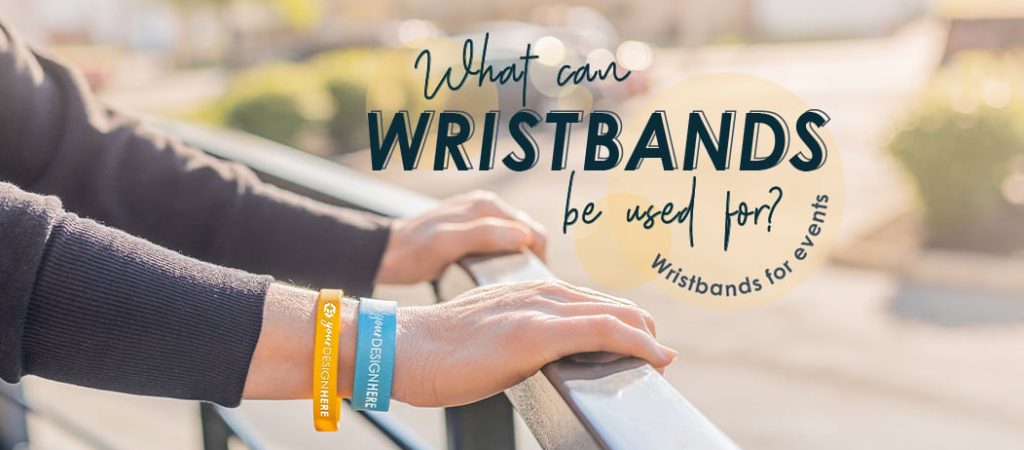 If you are organizing an event, ensuring the safety and security of your attendees is paramount. Wristbands for events offer a cost-effective and flexible solution for this purpose. Not only do these wristbands provide a form of identification, but they can also add a trendy and stylish element to your event. The wristbands come in a wide range of materials, colors, and designs, making it easy to choose the one that fits your event's style and theme.
Additionally, wristbands can be quickly distributed, saving time and minimizing wait times for attendees. Overall, wristbands for events are an excellent tool for enhancing security and branding for your gathering, giving your attendees peace of mind and a memorable experience.
Table of Contents
Events of all shapes and sizes, from music festivals to corporate conferences, can greatly benefit from the use of wristbands. Here are just a few reasons why:
Enhanced Security – Wristbands can clearly distinguish paying attendees from non-paying gate crashers, reducing the risk of unauthorized access to the premises. This identification system also enables security personnel to quickly identify attendees who may need to be removed from the event for various reasons, ranging from age verification to trespassing. As a result, wristbands contribute to event safety and ensure a smoother, more secure experience for attendees.
Easy Identification – Wristbands are a convenient tool for easy identification of attendees based on their age, access levels, or any other status. This feature helps to reduce the risk of confusion, particularly in large-scale events with diverse participant groups. By clearly identifying each attendee, organizers can ensure that everyone is directed to the correct location and provided with the appropriate level of access or service. As a result, wristbands improve the efficiency and accuracy of event management, reducing the likelihood of errors and mishaps that can compromise the overall experience of attendees.
Branding & Promotion – One effective way to promote a brand or sponsor during an event is by using custom wristbands. Branded wristbands serve as a tangible marketing tool that can be distributed to attendees or sold at the event. As attendees wear the wristbands, they become a mobile advertising platform, showcasing the brand or sponsor's logo and message to a wider audience. This enables companies to increase their brand visibility and awareness, heighten engagement and create a lasting impression on participants. By leveraging the power of custom wristbands, businesses can maximize the potential of their event marketing efforts, ultimately driving long-term business growth and success.
Multiple Customization options -Both online and offline marketplaces provide an extensive assortment of wristbands for events, catering to a variety of needs and preferences. These wristbands can be customized in a multitude of ways, including color, material, size, and even incorporating RFID technology to suit the unique needs of the event. With countless options available, it is easy to create wristbands that align with the specific requirements of the event, such as distinguishing between different attendee groups, enhancing security, or providing a lasting keepsake for guests. By leveraging such customizations, event organizers can elevate the guest experience and ensure a successful event.
Quick and easy distribution- Wristbands can be distributed very quickly, saving event planners valuable time. Custom designs can be printed in advance and then customised on-site, making the process even quicker.
Overall, wristbands for events offer an efficient and economical solution for event planners to both improve security and promote their brand. No matter the type of event you are planning, ranging from a fun-filled party for your best friends to a large-scale festival, wristbands might just be the perfect addition to make your event scale to new heights.
So, are you ready to elevate your next event with wristbands? If yes, welcome to register our website and wlet us know in the comment section what your favorite wristbands for events are!
https://www.topwristband.com/login.html
Some content source sites:https://news.virginia.edu/content/event-wristbands-are-becoming-obsolete-thanks-uva-student-athlete