Efficient Check-Ins, Increased Security, and More: A Comprehensive Guide to Using Club Wristbands for Your Next Event
If you're planning an event or party, you might want to consider using club wristbands to help keep track of attendees and create a sense of unity among guests. These wristbands can be customized with your choice of color, design, and messaging, and they're an easy, affordable way to add some flair to your gathering.
In this blog post, we'll explore the many benefits of club wristbands and provide some tips for selecting and using them effectively. Whether you're organizing a concert, festival, or corporate event, we hope this guide will help you make the most of this popular accessory.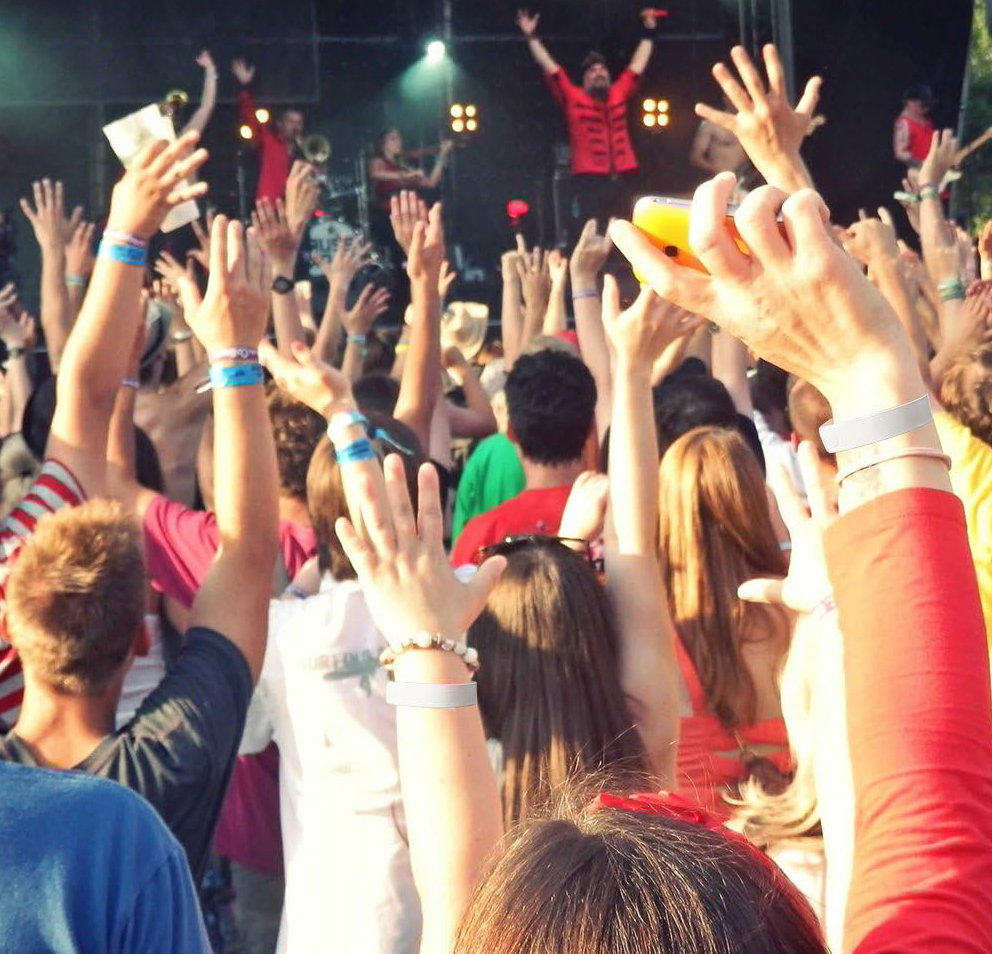 Table of Contents
Key Benefits of Club Wristbands:
Efficient Check-Ins
One of the main advantages of club wristbands is that they make check-ins a breeze. Instead of relying on paper tickets or guest lists, you can simply have attendees show their wristbands as they enter the venue. This can save time and reduce the risk of fraud or ticket-sharing.
Enhanced Security
By using wristbands, you can also increase security at your event. Since the wristbands are difficult to remove or duplicate, they can help prevent unauthorized entry and potential theft or vandalism. This can give attendees peace of mind and help ensure a safe, enjoyable experience for everyone involved.
Branding Opportunities
Another benefit of club wristbands is that they offer ample branding opportunities. You can customize the wristbands with your event name, logo, sponsors, or any other messaging you wish to promote. This can help build brand awareness and keep your event top of mind long after it's over.
Team Building
Club wristbands can also help foster a sense of team spirit and unity among attendees. By providing everyone with a wristband in the same color or design, you can create a shared identity and encourage group collaboration and camaraderie. This can be especially effective for corporate events or team-building activities.
Versatility
Lastly, club wristbands are incredibly versatile and can be used in many different settings. They're perfect for concerts, festivals, amusement parks, sporting events, and more. Plus, since they come in a variety of colors and materials, you can easily find options that match your overall theme or aesthetic.
Selecting the Right Club Wristbands:
If you're ready to invest in club wristbands for your event, there are a few factors to consider when selecting the right options:
Material
Club wristbands come in a variety of materials, including silicone, fabric, vinyl, or Tyvek. Each material has its own pros and cons, so it's important to choose one that meets your specific needs. Silicone wristbands, for instance, are durable and waterproof, while fabric wristbands may offer greater comfort and breathability.
Color and Design
Another important aspect of club wristbands is their color and design. You'll want to select options that match your event's overall branding or theme, and that help attendees easily differentiate between different tiers or groups.
Customization
Many wristband vendors offer customization options, so you can add your event name, logo, sponsors, or other messaging to the wristbands. Take advantage of these features to maximize branding and engagement among your attendees.
Using Club Wristbands Effectively
Once you've selected the right club wristbands for your event, it's time to start using them effectively. Here are a few tips to get you started:
Plan Ahead
Make sure you order your wristbands well in advance of your event to ensure they arrive on time. You'll also want to have a plan in place for how you'll distribute and track wristbands during the event.
Train Staff
If you have a team of staff members helping with check-ins or other tasks, make sure you train them on how to properly use and distribute wristbands. This can help minimize errors or confusion and ensure a smooth, efficient process.
Use Multiple Colors
Consider using multiple colors of wristbands to differentiate between different tiers or groups of attendees. This can help prevent overcrowding or confusion, and can also make it easier for staff members to identify who has access to certain areas or perks.
Encourage Participation
Finally, make sure you encourage participation and engagement among attendees. Use your wristbands as a way to incentivize certain behaviors or actions, such as visiting different parts of the event or completing specific challenges. This can help create a fun, interactive experience that attendees will remember long after the event is over.
Club wristbands are an incredibly versatile and effective accessory for any event or gathering. By using them properly, you can create a sense of unity among guests, enhance security, and boost your brand awareness. So why not consider investing in some custom wristbands for your next event?
Have you used club wristbands at an event before? What was your experience like? Share your thoughts in the comments below! And if you found this post helpful, be sure to share it with your friends and colleagues to spread the word about the benefits of club wristbands.
Click on the website to start customizing wristbands for your club events!
https://www.topwristband.com/how-to-place-an-order.html
Reference Website:
https://www.timesnewspapers.com/webster-kirkwoodtimes/lions-club-carnival/article_60468ab8-1115-11ee-ad0a-67e351018b82.html
https://speedwaydigest.com/index.php/news/speedway-news/78589-ally-champions-club-sold-out-for-nascar-race-weekend-at-michigan-international-speedway
https://blockclubchicago.org/2022/10/09/wilco-announces-surprise-hometown-show-at-tiny-carols-pub-in-uptown/
https://www.westmilfordmessenger.com/news/local-news/students-honor-military-with-wristbands-YD603427
https://www.htafc.com/news/2022/september/wristbands-and-accessibility-cards-to-help-the-fans-with-disabilities/