In today's business world, your professional image is everything. Your image is a reflection of who you are and what your company represents. A crucial component of your professional image is your visiting card. These little tools can make a big impact on how people perceive you and your business. That's why it's important to make sure that your visiting card is powerful and sends the right message about you and your organization. Here are a few tips on how to boost your professional image with a powerful visiting card.

Table of Contents
Keep it Simple
The most important aspect of any visiting card is its simplicity. A cluttered or complicated card will only serve to confuse and turn off potential clients or associates. Stick to a minimalist design that is easy to read and pleasing to the eye. A simple layout with just your name, position, and contact details is more than enough to get the job done. Don't try to cram too much information onto your card, as it can look overwhelming and unprofessional.
Use High-Quality Materials
The quality of your card says a lot about you and your business. Invest in high-quality materials like thick cardstock or glossy paper. This sends the message that you are serious about your brand and willing to invest in its image. A cheap or flimsy card can leave a bad impression and make you appear unprofessional.
Include Relevant Information
When designing your visiting card, make sure to include all the relevant information about yourself and your business. This includes your name, position, company name, website or social media pages, email address, and phone number. If you are a freelancer, make sure to add a tagline or description that highlights your unique talents or services. Make it easy for people to contact you and learn more about your business.
Maintain Consistency
Consistency is key when it comes to your professional image. Make sure your visiting card design matches your company's branding and messaging. Using similar colors, logos, and fonts on your card as on your website or marketing materials will create a cohesive image that is easy to recall. A consistent image will establish a strong brand identity and help you stand out in a crowded marketplace.
Add Creativity
While simplicity is important, that doesn't mean your card has to be boring. Add some creative touches that reflect your personality or your business's brand. This can be something as simple as using an eye-catching font or adding a colorful border. You can even add a photo of yourself or your company's logo to make your card more memorable. Just make sure your creativity does not detract from the overall professional look of your card.
Prioritize Readability
Your visiting card needs to be easy to read, or it will not serve its purpose. Use a font that is clear and legible, even at smaller sizes. Don't make the text too small, as it can be hard to read for people with vision impairments. Make sure there is enough white space on your card to avoid clutter and strain on the eyes. A readable card will make it easy for people to remember your name and contact information.
Don't Neglect the Back
Most people overlook the back of their visiting card, but it can be a valuable space to convey more information. You can add a list of services you provide or a tagline that sums up your business. You can also include a call to action, like inviting people to visit your website or social media pages. Don't let the back of your card go to waste, as it can be a powerful tool to enhance your professional image.
Get Feedback
Before printing your visiting cards, get feedback from others to ensure they are effective. Show your card to colleagues, friends, and family members and ask for their honest opinion. This can be helpful, as they may have suggestions for improving your card's design or layout. If multiple people give the same feedback, it's a good sign that it's worth taking into consideration.
Your visiting card is an essential tool for boosting your professional image in today's business world. A well-designed card can set you apart from the competition and leave a lasting impression on potential clients and associates. By keeping it simple, using high-quality materials, including relevant information, maintaining consistency, and prioritizing readability, your visiting card will convey a strong and professional image. Don't neglect the back of your card, and don't be afraid to add some creativity to make it more memorable. Lastly, don't forget to get feedback to ensure your card is effective. By following these visiting card tips, you can improve your professional image and establish a strong brand identity.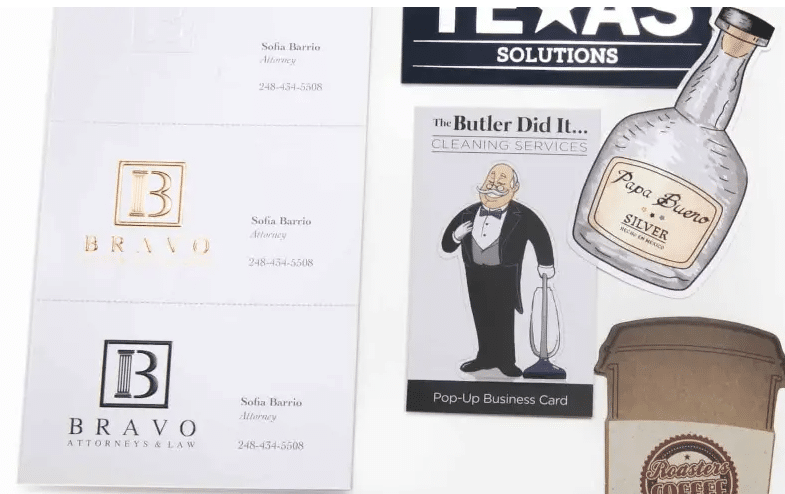 Click here to customize your child's wristband. https://www.topwristband.com
Reference Website:https://www.livemint.com/news/medical-commission-lays-rules-urge-doctors-not-to-mislead-public-with-irrelevant-details-on-signboards-visiting-cards-11696659636653.html