Description
Pawsome Addition to Your Style: Get Paw Print Bracelets Today!
Are you on the hunt for a fun and fashionable way to show off your love for pets? Look no further than our Paw Print Rubber wristbands ! These bracelets are the perfect way to celebrate your furry friend and elevate your style. Keep reading to learn more about these adorable accessories.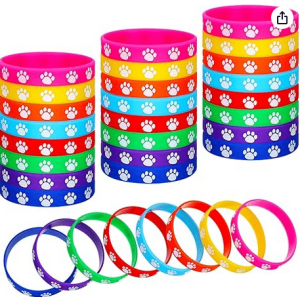 Key Features:
– High-Quality Materials: Our Paw Print Rubber wristbandsare crafted from high-quality materials, ensuring that they'll last through all of your adventures with your furry friend.
– Comfortable Fit: The flexible and stretchy rubber material of these wristbands provides a comfortable and secure fit for all wrist sizes.
– Adorable Paw Print Design: These bracelets feature an adorable paw print design that is perfect for pet lovers.
-Variety of Colors: Our Paw Print Rubber wristbands are available in a variety of colors, allowing you to choose the one that best matches your personal style.
– Multiple Use Cases: These wristbands can be worn as a standalone accessory or stacked with other wristbands for a stacked look.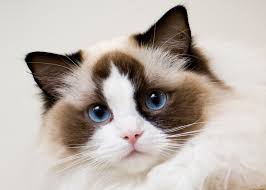 Paw Print Bracelets also make great gifts for pet lovers. If you want to surprise a pet lover you know, this is the best gift you can get them. It shows that you recognize and appreciate their love for their furry friend and want them to celebrate that love every day.
In conclusion, Paw Print Bracelets are the perfect way to showcase your love for your pets while enhancing your style. These wristbands make great gifts for pet lovers everywhere, and they're available in a range of colors and styles to suit any preference. Don't wait any longer, get yours today, and experience the joy of wearing a stylish and symbolic accessory that celebrates the unique bond between pets and their owners.
At our company, we are dedicated to providing high-quality, affordable accessories that celebrate the things we love. Whether you're an animal lover or just looking for a fun way to add some personality to your outfit, our Paw Print Rubber Wristbands are the perfect choice. So why not order yours today and start showing off your love for animals in style? If you have any questions or comments about our products, don't hesitate to reach out – we always love hearing from our customers!
In addition, our Paw Print Rubber Bracelets make great gifts for friends and family who are pet lovers. With their affordable price point and cute design, these wristbands are sure to be a hit with anyone who loves pets.
But don't just take our word for it – check out what some of our satisfied customers have to say:
"I absolutely love my Paw Print Rubber Bracelet! It's so comfortable and adds a fun touch to any outfit." – Sarah, pet owner
"I bought these wristbands as gifts for my daughter and her friends, and they all loved them! They're so cute and affordable." – Kelly, pet lover
Order your Paw Print Rubber wristbands today and start showing off your love for pets in style!
Warm notice:
Please allow measurement error.
Please check the size carefully before purchasing.
The colors may exist slight difference due to different screens.
The letters of the product are not applied as a trademark.
Click here to know more information. https://www.topwristband.com