Maximizing Your Marketing Impact with Custom Printed Wristbands
Custom printed wristbands are essential for marketers who want to make a lasting impression on their target audience and encourage future engagement. These versatile marketing tools elevate your promotional efforts and make you stand out from the competition. From attracting new customers to enhancing brand awareness, custom printed wristbands are simple yet effective. In this post, we'll explore the top benefits of incorporating printed wristbands into your marketing strategy.
Table of Contents
Promote your brand
Custom wristbands offer a versatile and cost-effective way to promote your brand in various settings. Whether you're looking to raise awareness at an event or build customer loyalty, these wristbands can be customized to suit your needs. With countless design possibilities, you can use colors, text, and imagery that truly represent your brand. As a wearable item, custom wristbands allow your message to become mobile, reaching a wider audience than traditional advertising methods. These mini billboards on people's wrists can make a big impact in increasing your brand's recognition and reputation.
Build brand loyalty
Custom wristbands can be more than just a marketing tool. They can also foster a sense of unity among your target market. By providing them with a wristband that represents your brand or cause, you create a shared identity that brings people together. Whether it's a concert, festival, or charity event, people will feel a sense of belonging when they wear your wristbands. This creates a lasting positive association with your brand, increasing their loyalty and advocacy towards your products or services.
Enhance event experience
Printed wristbands are a versatile tool that can help make event organization more streamlined and enjoyable for attendees. By using wristbands as entry tickets, you can speed up the check-in process and ensure a smoother flow of guests. You can also use wristbands to allocate different perks or privileges, such as VIP access, backstage passes, or access to exclusive areas. This can add an element of excitement and exclusivity to your event, creating a memorable experience for your attendees.
Cost-effective marketing
Custom printed wristbands are an excellent choice for businesses looking for a cost-effective alternative to traditional marketing methods. They are both affordable and flexible, meaning you can order large quantities without breaking the bank. This makes them perfect for small businesses or startups that are looking to promote their brand without spending too much. Additionally, wristbands are a long-lasting marketing tool, meaning your brand will continue to be promoted long after the event has ended.
Versatile marketing tool
Whether you're hosting a small gathering or a large-scale event, custom printed wristbands can serve as a useful tool for streamlining attendee management. From weddings to concerts, conferences, and trade shows, wristbands make it easier to differentiate guests, control access to specific areas, and even prevent counterfeiting. They are a versatile solution that can be used by any business or organization, regardless of its size or industry.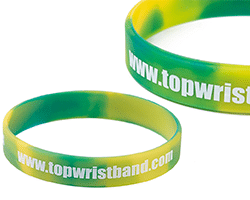 In conclusion, printed wristbands offer a cost-effective, versatile, and creative way to promote your brand or event. As a marketer, you can leverage their power to build brand loyalty, enhance the attendee experience, and reach a wider audience. So why wait? Get started with custom wristbands today, and watch your marketing strategy go to the next level.
Have you used custom printed wristbands in your marketing efforts? Do you have any other creative ideas for using wristbands? Share your thoughts in the comments below and let's continue the conversation. Don't forget to share this post with your colleagues and friends!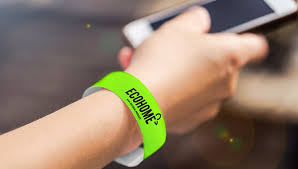 Click here to know more information. https://www.topwristband.com/customize-printed-wristband-4.html
Reference Website: https://www.insider.com/taylor-swift-friendship-bracelet-eras-tour-dress-didnt-annoy-swifties-2023-8